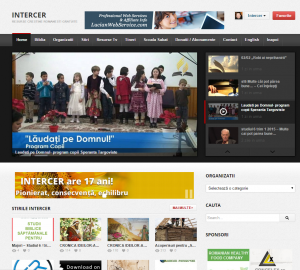 These are websites that we developed, partner websites or related websites to our organization. As one of our main activity takes place on the Internet, we work to always have free christian and social resources for our website visitors.
The websites below provide bible studies, online Bibles in different languages and for different supports (desktop, web, cellphone), other christian materials and web resources, devotionals, christian music, pictures, poems, radio and Tv programs, blogs, social media resources etc.
and more…
SUPPORTERS
These are some our friend supporters, individuals or businesses. They chose to support christian and social activities. Some of them are also participating themselves in volunteer activities. We are glad to do activities together. Thank you for your support for Intercer Canada!
www.LucianWebService.com  – Complete Internet Services
www.SimpleUpdates.com – Website Management Made Easy
www.Concelex.com – A Construction Company , Bucharest, Romania
www.NetSolver.ca, Computer consultance, Vancouver Area, BC, Canada
MitroTrans Enterprise, tiles, New Westminster, BC, Canada