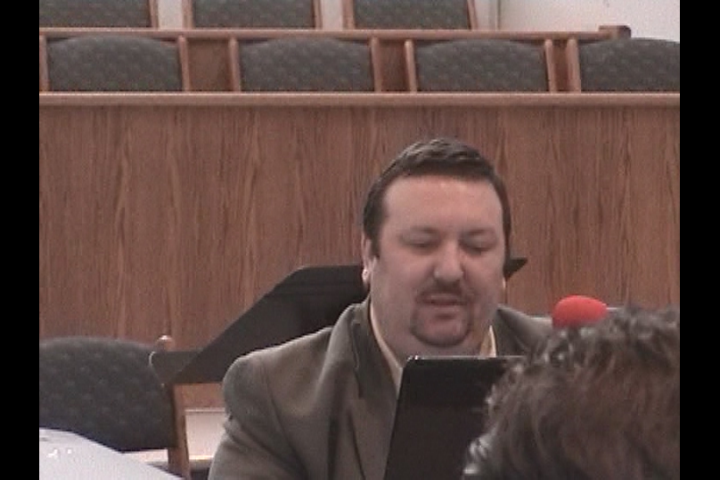 Date: November 1, 2008
Time: 2 pm – 4 pm
Location: Surrey Filipino Adventist Church
Adress: #14853-60th Avenue,
Surrey, B.C. V3S 1R8, Canada
Seminar Topics:
Media Ministry Seminar
High-Tech Evangelism – Introduction
Module 1: Video Ministry
How to video ministry
Evangelistic opportunities and usage for a video ministry
How to prepare audio/video files for your church website
Module 2: Website Management
Hands on and how to website management
Understanding how people don't read on the web
Top website do's and don'ts
SEO (search engine optimization) for your website
Module 3: Powerpoint in church
How to use powerpoint in church
Powerpoint presentation do's and don'ts
Question and Answer Session
Meet the Presenters

Lucian Mihailescu became an Adventist in 1992, coming from an Orthodox background in Romania. He worked in his home country as a Computer Science teacher and as a computer programmer. He came to Canada in 2001. In 2002 he began LucianWebService.com, an internet company that provides web programming, web hosting and e-commerce. Lucian works as a subcontractor with SimpleUpdates, the Adventist Internet Company that prepared the software for the Adventist Church/School Connect project and he is a certified reseller for this system. As volunteer, Lucian is president of the International Christian Education & Relief Society (www.intercer.ca) and he is involved in many volunteer web projects for the Adventist Church.

Troy McQueen graduated from Canadian University College with a 4 year BA in Theology in 2000. He pastored a three church district in Newfoundland shortly after graduation and in 2002 moved to Kelowna to pastor at the Rutland Adventist Church. In 2005 Troy moved to the Aldergrove Adventist church as an associate pastor. For 2 years, his responsibilities were mainly in the area of media and technology including web design and management, video editing and DVD production and computer training. Next, Troy was asked to be the associate communications director for the BC Conference with a focus on VOAR rebroadcats and video media. During the last two years, Troy has directed the video production and recordings at the British Columbia Camp Meeting. Currently Troy is pastoring the Kelowna and Wildwood churches and heavily involved in media, technology and web design. Troy has a passion for computers and technology and is a Comptia A++ certified computer technician. He has enjoyed fixing and teaching others about computers, technology, media and websites for many years and in many places located in Alberta and BC.
View pictures from this event here: